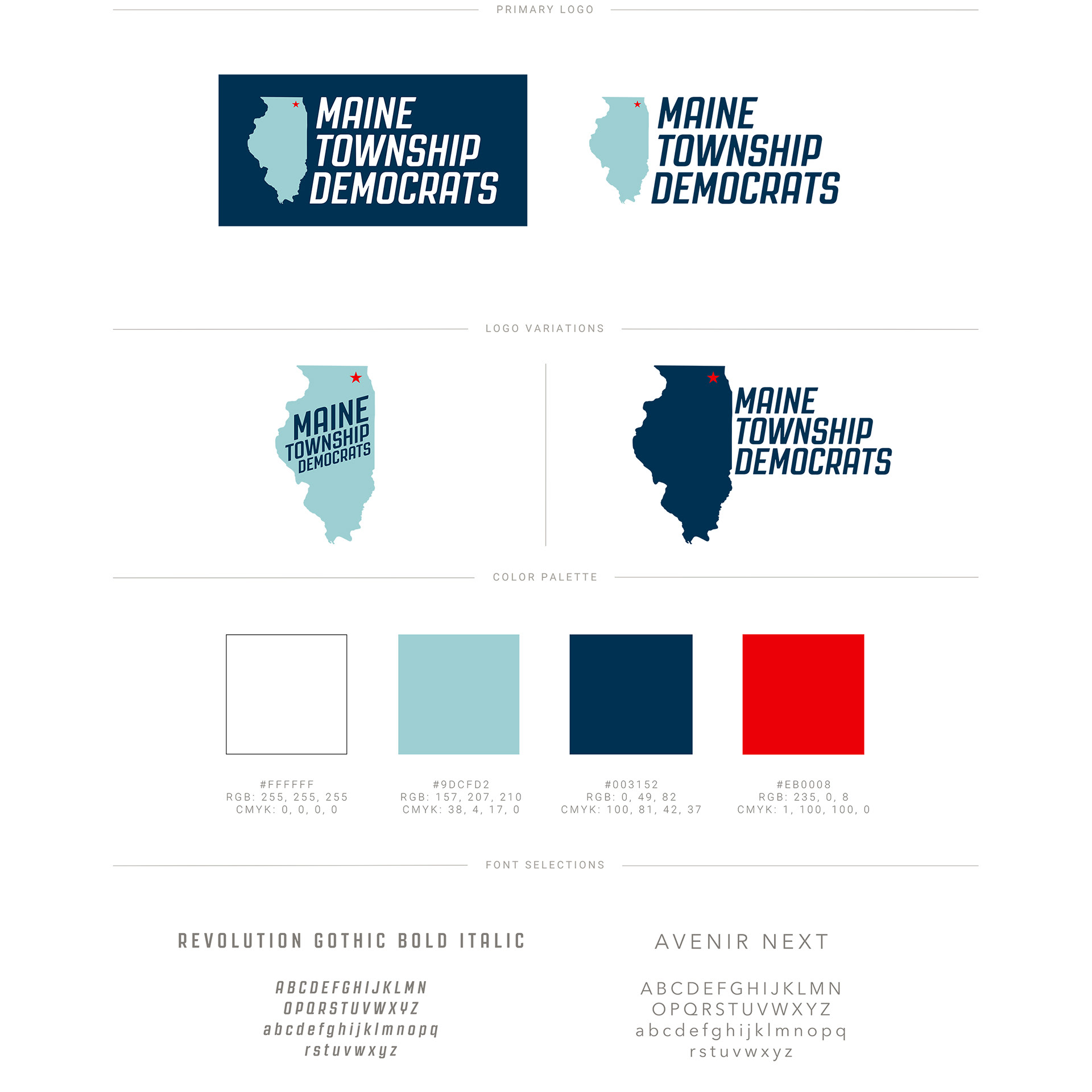 To create branding and a completely new online experience for the Maine Township Democratic Organization prior to the Spring 2021 elections season in support of their slate of candidates up for election. 
• Work closely with candidates and campaign managers
• Create a new brand identity
• Iterate quickly
• Create a viable solution
• Keep the user in mind
The assignment for visual design was to create a welcoming, informative, and easy to navigate interface that allowed for a pleasant experience for the user.
I needed to:

• Collaborate with other disciplines
• Create engaging graphics
• Iterate and re-design as needed, through research and user insights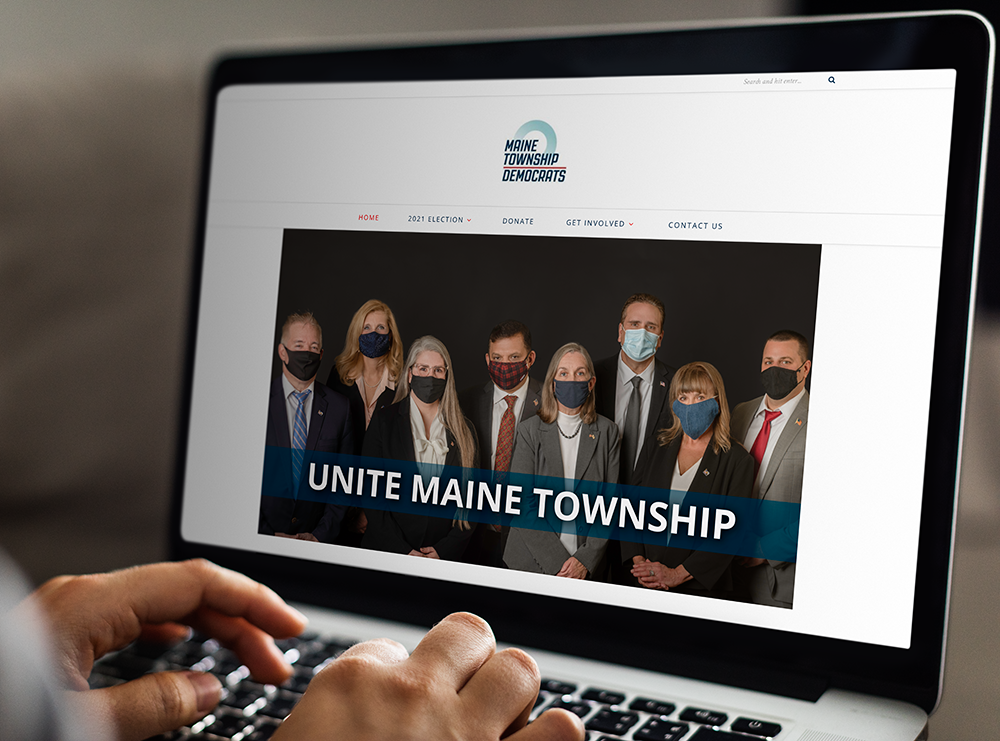 The website proved to be a successful tool during the campaign season. User engagement had increased dramatically in line with new features and engaging graphics. The effectiveness of the website was key to the successful election of all eight members of the Democratic slate.