These images are from various exhibitions of my personal photographic work. Many of the instalations include large 20x24" photographs pieced together to replicate a contact sheet. All of the work was taken with a medium format film camera and printed using traditional darkroom methods.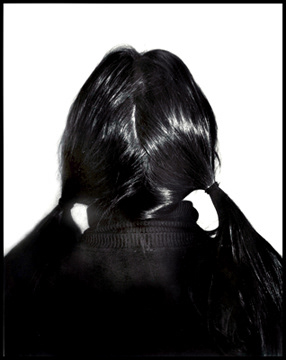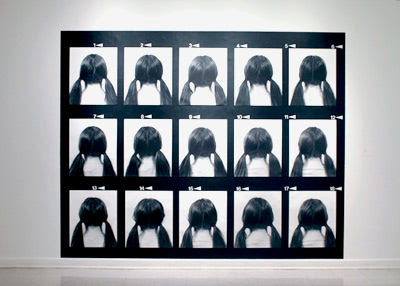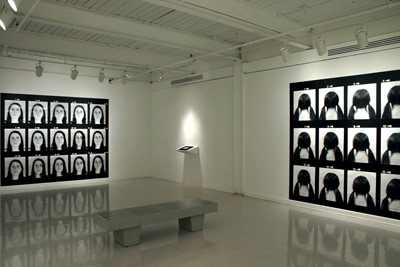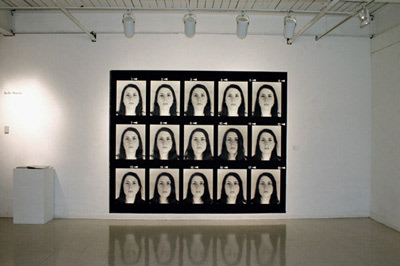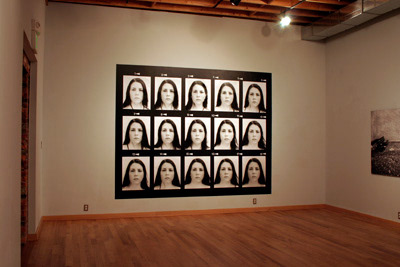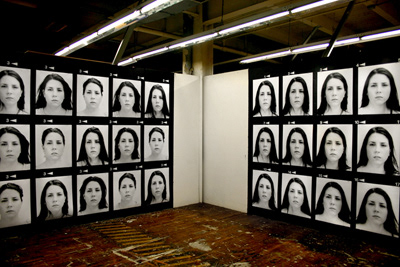 I documented my head with the same neutral gaze for nearly 5 years. From the thousands of photos, I self-published a book containing all the contact sheets from those shoots.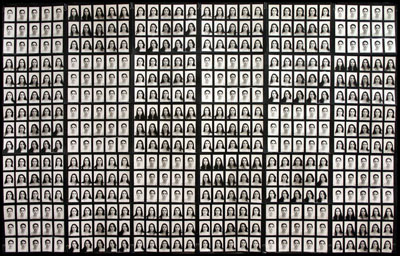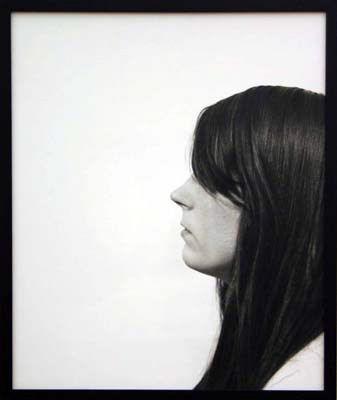 I also documented my head using specific requirements resulting in a series of images taken at a rotation of every 24º. While the images are neutral and without any emotion, the way the are aranged alters the viewers' perception.